Infertility is a tough topic, and if you're struggling to conceive, please try to remember this is not your fault.  
Fault implies wrongdoing, and you've done nothing wrong. Even though most talk about infertility is centered around the person with the uterus, infertility is attributed to men and women nearly equally! 
If you feel like you've tried everything along your fertility journey, it might be time to focus on a new topic: How fertility exercise can benefit your conception journey.
Fertility Exercise: What to Know
Fertility is complicated, and the causes of infertility are varied. Most of the time, underlying risk factors are at play. For women, these can include:
Chronic diseases, like diabetes, hypertension, lupus, and others

History of abnormal pap smears

General hormonal imbalances

Environmental factors, like cigarette smoking, alcohol use, and more

Hormonal fluctuations associated with aging

History of sexual transmitted infections (STIs)

Reproductive health conditions, like

endometriosis

and

PCOS
Sometimes, infertility remains unexplained even after a full work-up of tests, which can make it incredibly frustrating to know how to proceed. 
Exercises You Can Do at Home
Infertility experts have only recently discovered how caring for the pelvic floor can help improve fertility outcomes. 
Pelvic floor exercises may help by relaxing, strengthening, and coordinating your pelvic floor. 
#1 Breathe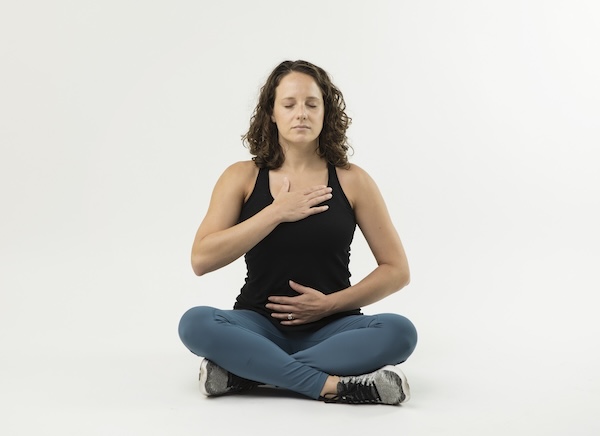 Diaphragmatic breathing helps calm the nervous system and reduces muscle guarding, which increases mobility, blood flow, and relaxation to the pelvic floor. 
Place one hand on your chest and one on the abdomen. Relax your jaw and shoulders. Take a slow, gentle breath in and let the abdomen and rib cage expand. Stretch your stomach and ribs equally in all directions, like you're opening an umbrella in your rib cage. Slowly breathe out and let your belly fall back down. 
#2 Child's Pose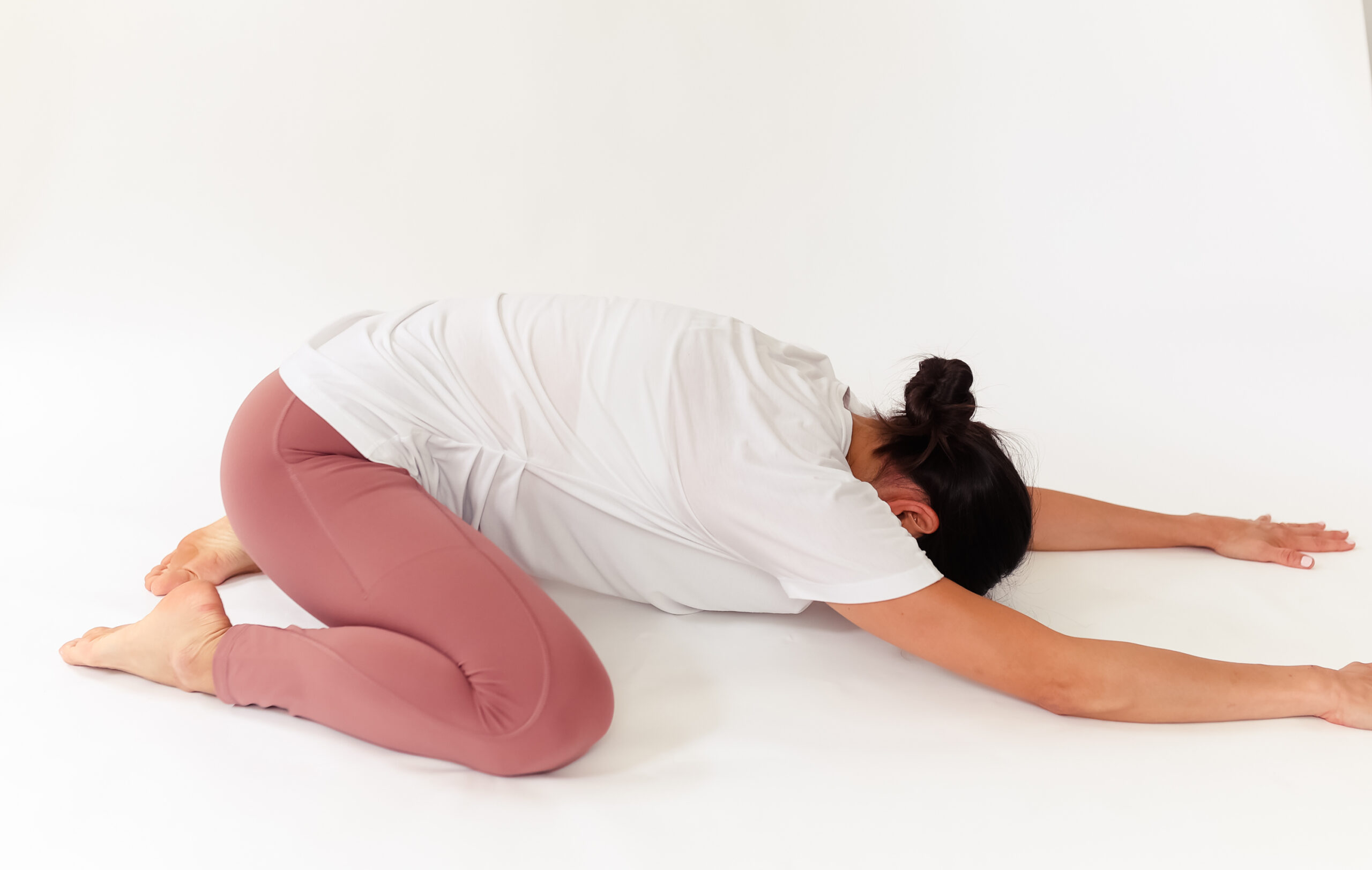 Kneel on the floor. Touch your big toes together and spread your knees wider than your hips. Rock your hips backward onto your heels and stretch your arms forward. Exhale and move your torso closer to the ground. Hold the pose for 5-10 breaths.
#3 Sphinx Pose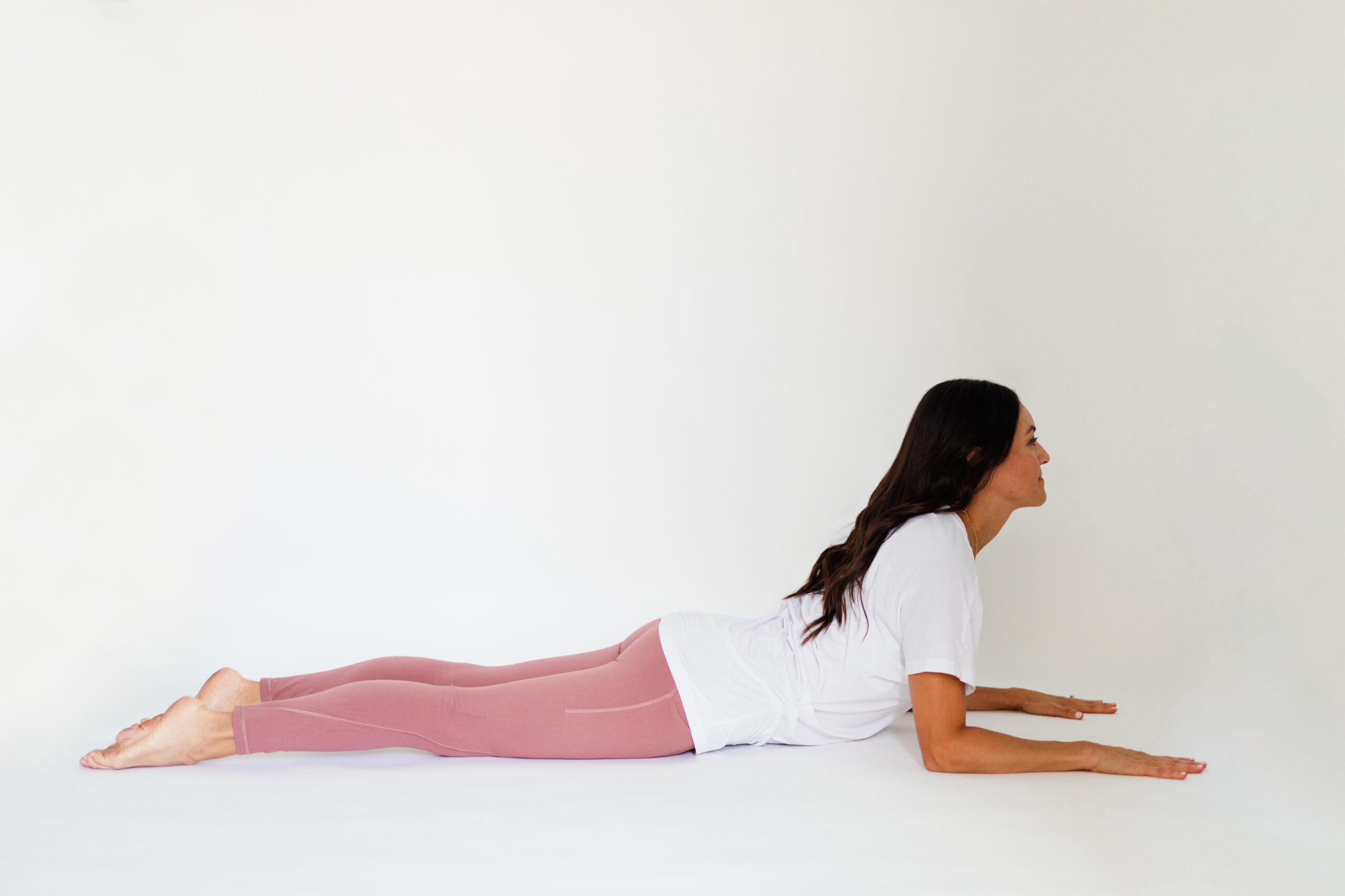 Lie stomach-down on the floor. Place the palm of your hand on the floor next to your shoulder, and hug your elbows into your body. Press the tops of your feet, thighs, and pubic bone firmly into the floor as you inhale and straighten your arms, lifting your chest off the floor. Open your chest upward toward the sky and squeeze your shoulder blades together. Hold the pose for 5-10 breaths. Breathe easy, exhaling as you release back to the floor.
#4 Happy Baby Pose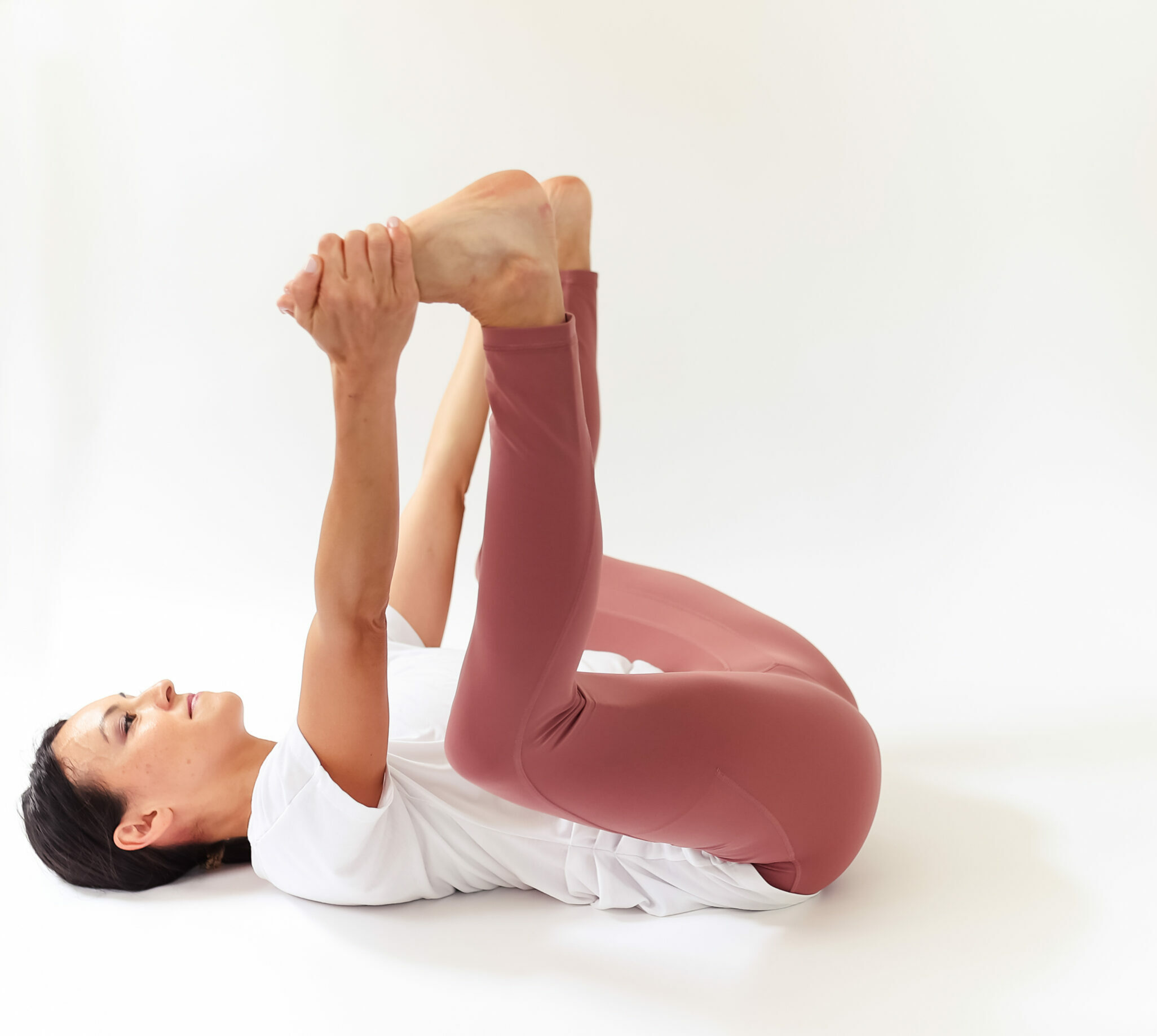 Lie on your back. Exhale and bring your knees to your belly. Inhale and grip the outside of your feet with your hands, opening your knees slightly wider than your torso. Bring your knees toward your armpits. Hold the pose for 5-10 breaths.
#5 Cat-Cow Pose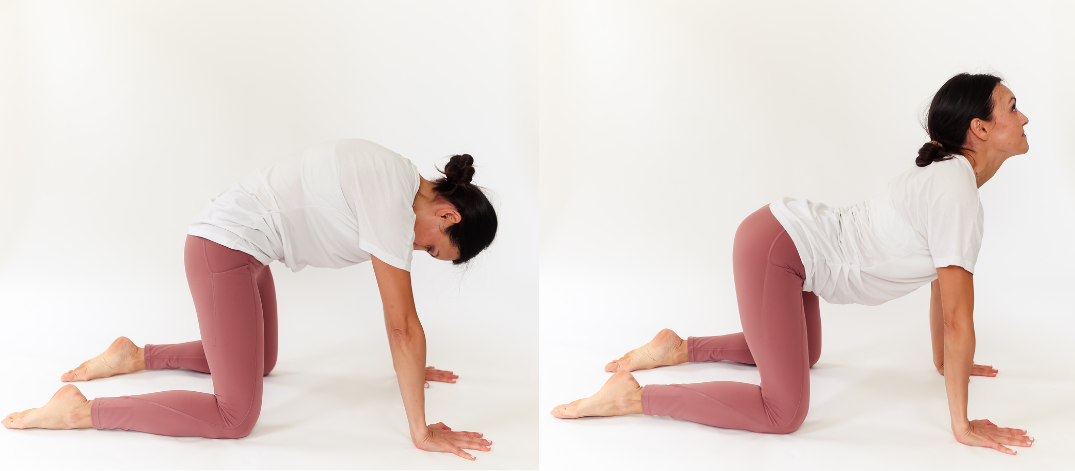 Get on all fours. Keep your hands shoulder-width apart and your knees directly below your hips. Inhale deeply and curve your lower back, bringing your head up and tilting your pelvis. Exhale deeply and bring your abdomen in, arching your spine and bringing your head and pelvis down. Repeat the stretch.
Get on all fours. Keep your hands shoulder-width apart and your knees directly below your hips. Inhale deeply and curve your lower back, bringing your head up and tilting your pelvis. Exhale deeply and bring your abdomen in, arching your spine and bringing your head and pelvis down. Repeat the stretch.
#3 Strengthen your pelvic floor
After relaxing with stretches, it's time to strengthen. One way to do that is through Kegels, the controlled contraction and relaxation of our pelvic floor muscles. 
Pelvic Floor PT for Fertility
There's a growing body of research that links specific pelvic floor physical therapy techniques to improved fertility. 
One groundbreaking 2015 study–a 10-year look at manual physical therapy for female infertility–found that manipulation and movement of tissue to increase mobility and blood flow improved pregnancy rates. Even for people with conditions like PCOS and endometriosis! It also supported people going through the In vitro Fertilization (IVF) process. 
Pelvic floor physical therapists are trained in these specific techniques and methodologies. They can also help you manage your infertility in other holistic ways. 
6 Other Ways to Manage Infertility
To improve your odds of getting and staying pregnant, it's helpful to take a whole-body approach.
#1 Exercise regularly
Exercise can help you maintain a healthy weight for your body and improve chronic diseases that make it harder to get and stay pregnant. Exercise is also helpful in balancing sex hormones. 
From a pelvic floor perspective, exercise also releases tension, increases mobility, and improves blood flow to the structures and tissues we rely on for pregnancy.
You don't even have to go to the gym! Any movement is better than no movement when it comes to fertility exercise. Take a walk. Dance. Clean the house. Whatever gets you up and going is an excellent step toward building the family you deserve.
#2 Eat well
Eating whole, nutritious foods can help prepare your body for pregnancy. Focus on a varied, moderate diet and plenty of water to help to balance hormones.
#3 Stop smoking and drinking 
Smoking cigarettes and drinking alcohol have been shown to negatively impact fertility. Taking a break from these habits can improve your overall health and help you become pregnant. It's a win-win!
#4 Poop the right way 
If you're taking hormones for your fertility journey, you might feel a little plugged up. These tips will help you avoid constipation and prevent additional pressure on your pelvic floor:
Eat a high-fiber diet, including veggies, fruits, and whole grains.

Use the bathroom when you need to, rather than stalling or waiting.

Stay on the toilet only as long as you need to.

Choose a food-based prenatal vitamin to avoid constipation related to synthetic iron.

Drink plenty of water.

Ask your doctor for a stool softener or fiber supplement.
Learning how to properly "bear down" during bowel movements can help minimize pressure on your pelvic floor. When you're pushing during poops, make sure you exhale and breathe out instead of holding your breath. 
#5 Manage stress
Stress is an often-overlooked fertility factor because of its significant impact on the pelvic floor. Physical and mental stress can cause our pelvic floor muscles to actively contract—the pelvic-stress reflex response—and that can lead to pelvic floor dysfunction and overactive pelvic floor muscles.
So, address the stress! Be intentional about rest. Try alternative therapies like yoga or acupuncture. Take care of yourself—whatever that looks like for you. 
#6 Talk to someone
Whether it's a close friend, fertility support group, medical provider, or therapist, it's important to get all your feelings out there. You're not alone in this journey. And talking with someone can remind you that you have the support you need to make it through this tough season. 
You've got this!
Pelvic floor PT can offer additional support to your pelvic floor journey. 
The V-Hive Membership walks you through simple pelvic floor and core workouts you can do from the comfort of your own home in just a few minutes, three times/week. Start today for free.